Occupational Therapy
Modern health care approaches provide clients/patients different options to receive care. Because of home health care services, Occupational Therapy can now be administered straight to you at home. We help you regain strength, skill and the confidence to rejoin your community, a new work place or transition in to a different living environment.
Occupational Therapy treatment can include the following:
Assessment and evaluation of health needs
Assessment and evaluation of basic skills retained (to design a care plan)
Implementation of therapeutic programs
Re-education of Basic Living Skills
Restoring Physical Mobility
Restoring Muscle Control
Restoring Balance
Strength Enhancement
Energy Management and Conservation
Restoration of Sensory Functions
You can enhance your health and become better at self-care. Regain the independence you want to keep. Start treatment soon. Call 612-276-3300 to inquire about availability of an occupational therapist for your desired schedule.

Let's make your life at home convenient! APLUS HEALTH CARE, LLC will help you reduce pains and manage your health with services fit for your condition.
Read More »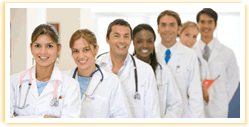 APLUS HEALTH CARE, LLC
1821 University Ave #445
St. Paul, MN 55104
Phone: 612-276-3300
Fax: 612-276-3300
Email Address: aplushhc@gmail.com