Contact Us
Just like we make things simple for you at home, we also find ways to make it simple for you online. You can easily contact APLUS HEALTH CARE, LLC.
Send us a message, an inquiry or any concerns you have about the services we offer and the information provided in our website.
You can also request for an appointment with a registered nurse or a case coordinator from our office. We can schedule a needs assessment to evaluate what type of care programs will be appropriate for your conditions at home.
1821 University Ave #445
St Paul, MN 55104
Tel: 612-276-3300
Fax: 612-276-3300

Let's make your life at home convenient! APLUS HEALTH CARE, LLC will help you reduce pains and manage your health with services fit for your condition.
Read More »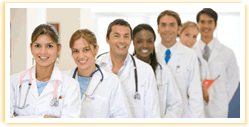 APLUS HEALTH CARE, LLC
1821 University Ave #445
St. Paul, MN 55104
Phone: 612-276-3300
Fax: 612-276-3300
Email Address: aplushhc@gmail.com