Employees-in-Service
You may ask how we choose our care professionals. We have just the answer.
The applicant screening process at APLUS HEALTH CARE, LLC is a product of years of experience. Today, we have found an efficient way to spot the most qualified candidates from the crowd. All applicants go through:
- Initial Evaluation
- Sorting for Health Care Specialty and Level of Training
- Interviews
- Skills Assessment
- Background Checking
- Driving Records Checking
- Final Interview
- Panel/Hiring Staff Deliberation
We go through lengths to bring you the best care professionals in your home. You can meet them soon when you become one of our clients.

Let's make your life at home convenient! APLUS HEALTH CARE, LLC will help you reduce pains and manage your health with services fit for your condition.
Read More »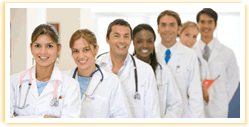 APLUS HEALTH CARE, LLC
1821 University Ave #445
St. Paul, MN 55104
Phone: 612-276-3300
Fax: 612-276-3300
Email Address: aplushhc@gmail.com