Why Choose Us
We give great regard to company values and principles. Choosing APLUS HEALTH CARE, LLC means you also choose the same values. Our organization has grown out of these tenets and has helped us gain admirable reputation in the services areas we cover. When you decide on a home health care agency or a care provider in your area, please consider the values that they stand for.
At APLUS HEALTH CARE, LLC, we are confident of our beginnings and the path we've carved to get to where we are. Etched in each step are the core principles of our organization:
Honesty and Transparency
As professionals, we build and maintain a relationship with clients based on truth. We comply with state regulations and consistently meet requirements for quality. We will not compromise the quality of health care you receive. As a strictly regulated practice, we obtain proper documentation and certifications to validly provide care services to you at home.
Genuine Compassion
Our fires keep burning. As a team, we support each other to keep up the passion to be a positive change in the community. The world is far from perfect but our compassion to practice our skills, knowledge and education as health care professionals is in line with the hope to be that positive change to make the world better. We start with your home.
Client-Focused Services
Your needs as patients come first! We listen to what you need so we can respond accurately. Care services are flexible so that you become the focus of it. After all, it is you whom we are taking care of. Your health is the focus at APLUS HEALTH CARE, LLC.
Flexibility and Innovation
Not all solutions are for everyone. This is why we start with developing a customized care plan that will fit you as a patient with a unique set of needs. We get guidance from your physician and we adjust the plan according to your progress in the treatment over time.
Four principles keep us grounded. Get to know us better and how far we are willing to go to give you great health care services at home.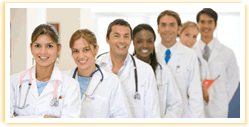 APLUS HEALTH CARE, LLC
1821 University Ave #445
St. Paul, MN 55104
Phone: 612-276-3300
Fax: 612-276-3300
Email Address: aplushhc@gmail.com