Welcome to APLUS HEALTH CARE, LLC
Our commitment is in making your life easier. With our passion for our practice, we find ways to help you recover faster, remain at home, and get the treatment of your choice at a time that you choose.
APLUS HEALTH CARE, LLC combines the benefits of talented care providers and the benefits of modern health care approaches. Patients no longer have to endure lengthy hospitalization. Instead, they can enjoy the comforts of home while receiving the treatment they need to maintain health. Staying at home means being able to customize the care services we provide to you. This makes home health care services a preferred choice especially for patients who are homebound.
We anticipate your needs. Being in this industry for many years, we have been exposed to various health conditions and different set of care requirements. We are ready to meet you! Begin services soon.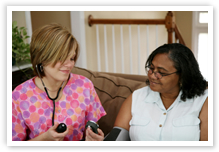 HOURS OF SERVICE
The Office is open Monday-Friday from 9:00 a.m. to 5:00 p.m. The office is not open on weekends or holidays;
Service is provided to patients seven days a week, including holidays. Most coverage is provided Monday - Friday; weekend coverage is available for new admissions requiring immediate visit, unstable patients, or patients whose treatment plans require a daily visit (daily dressing).
Services are provided primarily between 9:00 a.m. and 5:00 p.m. Visit times may be flexible to meet the needs of the patient and the nurse. After 5:00 p.m., a registered on-call nurse is available to patients by dialing 612-276-3300.

Let's make your life at home convenient! APLUS HEALTH CARE, LLC will help you reduce pains and manage your health with services fit for your condition.
Read More »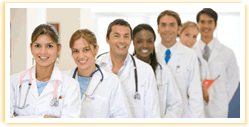 APLUS HEALTH CARE, LLC
1821 University Ave #445
St. Paul, MN 55104
Phone: 612-276-3300
Fax: 612-276-3300
Email Address: aplushhc@gmail.com